Ethox Clarity – Pressure Infusion, Transparent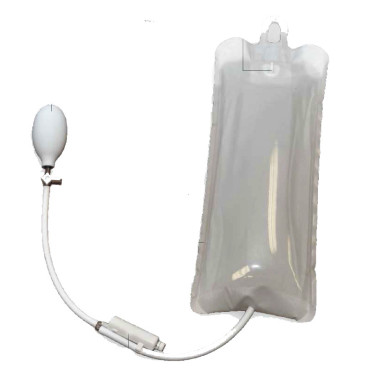 The Infu-Surg Clarity is made with a clear panel to enable full visibility of solution bag to monitor fluid level and easily scan patient barcode.
The Infu-Surg pressure infusion bag from Ethox International is a safe, high-quality and reliable product for intravenous & intra-arterial infusion treatment, plus A-line pressure monitoring.
The Infu-Surg is designed for single patient use potentially preventing and controlling cross-contamination and hospital acquired infections.
Product: Ethox Infu-surg Clarity Pressure Infusion Bag
Part No: 4050 500ml
Part No: 4100 1000ml
Designed for single patient use
Safety valve prevents over-inflatio(330 mmHg pressure relief)
Translucent front panel for proper label observation
Latex free
Maintains desired infusion pressure
Color-coded gauge (0-300 mmHg)
3-way stopcock
Hook version for single hand operation
100% tested
Pressure relief valve protects bag from over-inflation
Suitable for use with external inflation sources
Loads quickly and easily
Large, oval shaped bulb allows for quick and easy inflation of bladder
No cleaning or repair time needed