Spacelabs Multigas Analysis Module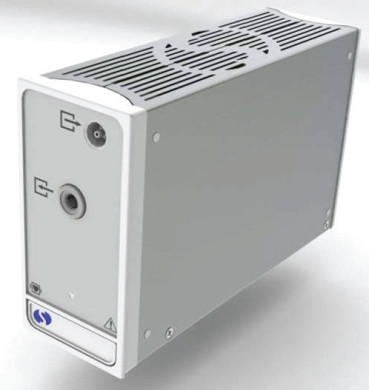 Spacelabs Multigas Analysis Module for the Xprezzon monitor. Speed and Performance in a Small Package.  For all Patient Populations – Neonate through Adult
Spacelabs Healthcares Multigas Module incorporates advanced technology – including the PHASEIN gas analysis bench, the Nomoline (no-moisture) as sampling line and the Servomex O2 sensor for increased performance and reliability in monitoring CO2, N2O, O2 and anesthetic agents.
This Multigas Module is capable of identifying and displaying agent values in less than 20 seconds after start up, and is suitable for use on all patient populations – from newborn through adult – due to its low sample flow rate (50 ml/min).
A compact solution for your complete gas analysis needs, it can be integrated directly into Spacelabs patient monitoring systems.
Product: Spacelabs Multigas Module
Part No:050-0629-00
Comprehensive Gas Analysis
RELIABLE CO2 & multigas monitoring
Fast O2 technology
Auto agent identification
– Isoflurane
– Desflurane
– Sevoflurane
– Enflurane
– Halothane
Warm Up < 20 seconds for concentration reporting, automatic agent identification, and full accuracy specification
Sample Line Flow – 50 ml/min ± 10 ml/min
Occlusion Automatically detects and attempts to clear sample line occlussions
Suspend Sampling In Suspend Mode, sensors continue to operate but pump stops and waveforms and numeric zones are cleared, allowing sensors to remain warmed up