SECA 211 Head Measuring tape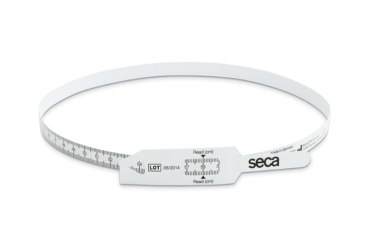 seca 211 – Disposable measuring tape for head circumference in practical wall dispenser.
Disposable measuring tape of high-quality paper to prevent cross infection.
Uncomplicated removal of measuring tape for immediate use.
At hand at all times from exclusive wall dispenser.
Viewing window on tape measure for precise measurement.
Product: seca 211 Disposable head circumference measuring tape.
Part No: SE211
• Measuring range: 12 – 59 cm
• Graduation: 1 mm
• Weight of device: 1.6 g
• Dimensions of wall dispenser (WxHxD): 50 x 73 x 36 mm
• Quantity: 500
SE211/R refill measuring tapes x 1000pack